I discovered Vitor Gonzalez in spring 2022 thanks to his recent works on musicians and it was a great discovery. In some celtic knots he creates, he mixes almost-cartoon-like illustration of musicians with great interlaces, inspired both by celtic and norse knotworks.
Sometimes, like with the hurdy gurdy player, he uses the interlace as a frame and in other cases the character merges with the knots, like this flute player: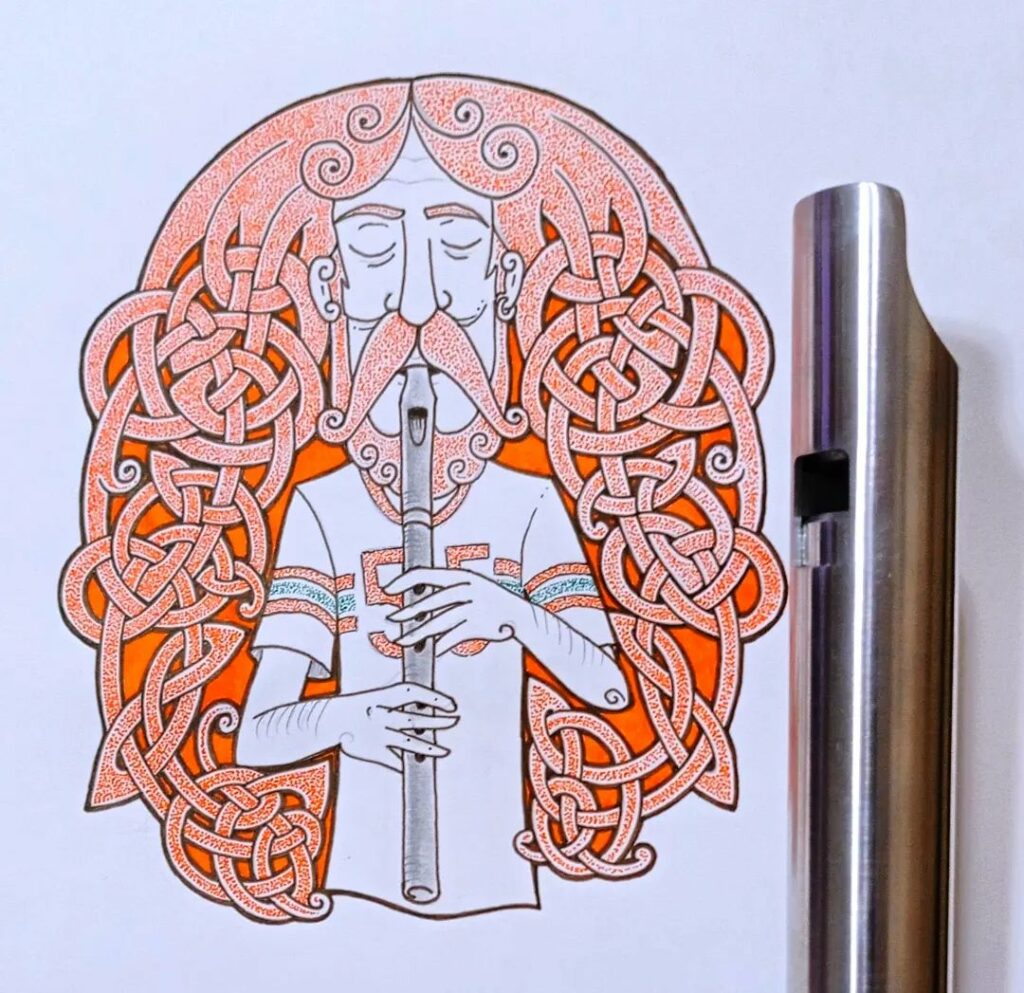 Finally Vitor also created some really great illustrations in a more "traditional" inspired style like this spiral of bagpipes players and this harpist: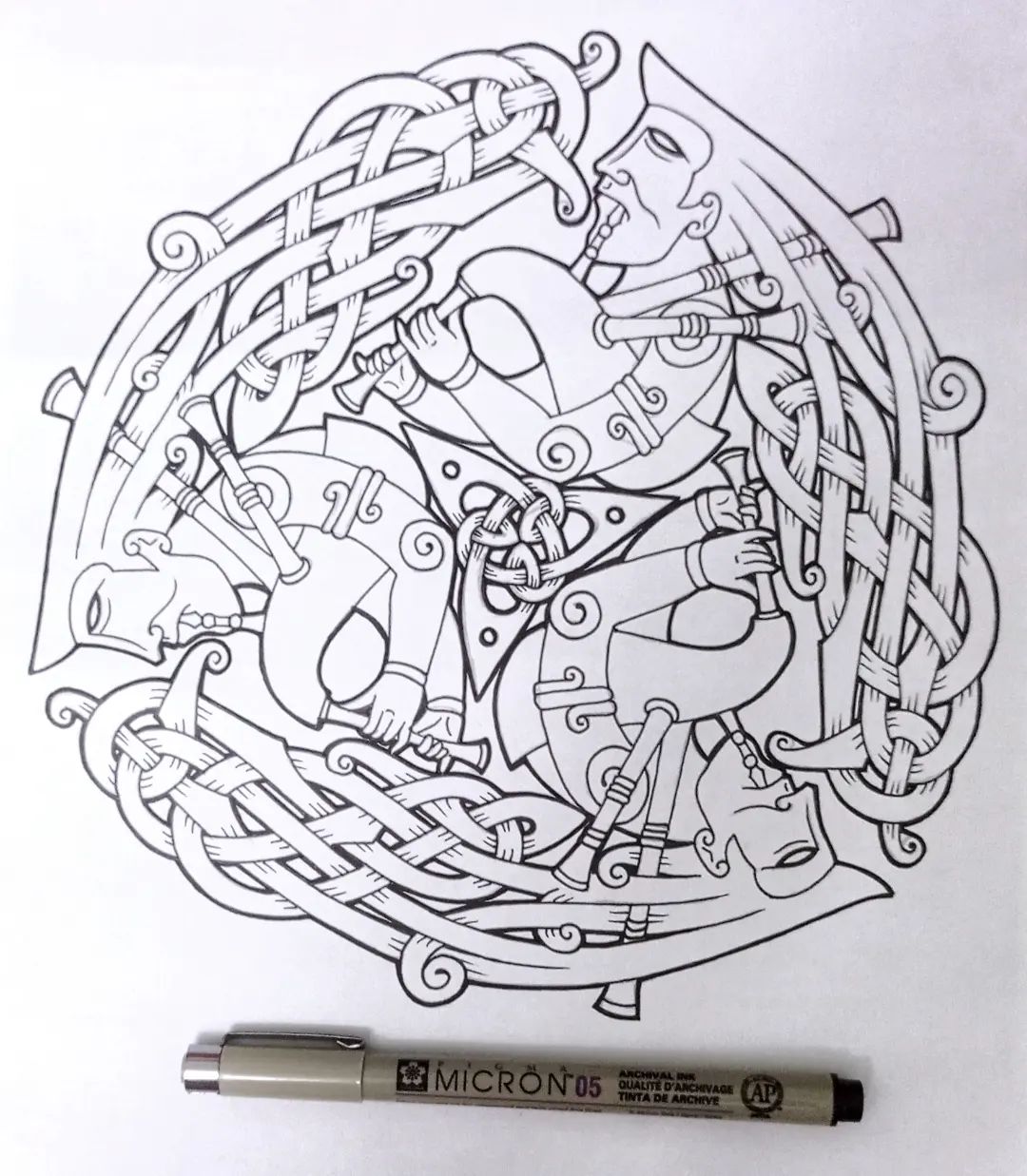 Go dig into his profile for more!

Here are some other amazing works from Vitor Gonzalez: